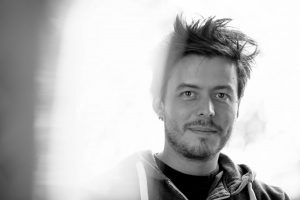 Les Chiens-loups
Dominic Leclerc
Saturday, October 26 | 2 p. m. | Free screening Desjardins
For over a decade, Dominic Leclerc has cumulated artistic and cinematographic projects. After completing reports throughout Quebec for a competition, he moved to his home region and signed several digital works. He also works as Director, Director of Photography and Film Editor. Leclerc made his first feature film, Alex marche à l'amour, in 2013 with actor Alexandre Castonguay.  Les Chiens-loups, his second major project, is an opportunity for the Director to work again with his good friend.
« Who of the Dog or the Wolf Are We? « 
Alexandre Castonguay, actor, was resident artist for six months at the Notre-Dame-de-Protection Primary School in Rouyn-Noranda, as part of the program La culture à l'école. His approach focused on the fable of Jean de La Fontaine The Wolf and the Dog (Le loup et le chien) and has been made available in various participatory workshops. Filled with meaning and poetry, children share their own vision of freedom and social inequality through various reflections. A film with multiple characters where several realities meet.
*****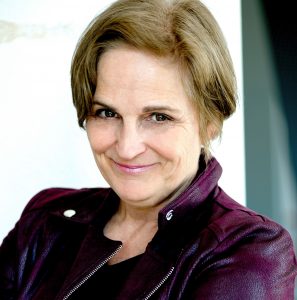 Le Dernier Nataq
Lisette Marcotte
Sunday October 27 | 1 p. m. | Block 3
Lisette Marcotte is a Screenwriter and Director from Rouyn-Noranda, Quebec. Her documentary Entre les larmes et l'espoir received the Best Canadian Film Award at the Vues d'Afrique Festival in 1998. In 2006, she released Democracy in Congo, a documentary presented to the UN as part of a mission for peace, as well as DINO LAB, a docufiction that has been translated and distributed in more than 40 countries. In 2008, Trisomie 21, Défi Pérou won awards in some festivals in Quebec, including the Festival du cinéma international en Abitibi-Témiscamingue. She also won the Gémeaux for Best Director for the documentary series La reine du foyer in 2013.
« A film that highlights the cultural importance of Richard Desjardins »
Richard Desjardins wrote a masterpiece– Nataq. In this documentary, Lisette Marcotte goes in quest of the spirit of the place where they were both born. The film is built on the breadcrumb trail of the mural created in tribute to the poetry of Desjardins in Rouyn-Noranda. The shooting of that film enabled the Director to meet the main cultural actors of the world's largest copper producing country, including Richard Desjardins. Twenty years after L'erreur boréale, he shares his thoughts on the major environmental issues and his love for his homeland.
*****
Papa
Madeleine Arcand
Sunday October 27 | 6.30 p.m. | Block 4 – LEBLEU Soirée
Madeleine Arcand is from Rouyn-Noranda and lived on Murdoch Avenue until she left for university to study Communications and Cinema. She has a master's degree in popularization of arts and sciences from the University of Versailles and has hosted and directed a number of television projects, including Transsibérien, mon amour (Évasion) and Art public (ARTV). She is now at the head of the video production company La Petite Boîte de Prod. Madeleine Arcand was also part of the cultural journalist team of Ici Radio-Canada Première for several years. She also wrote two children's books for Éditions Ulysse.
« Parce que peut-être, un jour, il sera trop tard »
Florence (Maxime Morin), as usual, visits her father (Giorgio Cazzaro) who has Alzheimer's. But today is different: she needs him:his advice. Florence will try by all means to connect with her father and unload everything she has always been afraid to say to him. A touching story where the two actors share a profound suffering and where the harsh and sad realities of the adult world are raised.
*****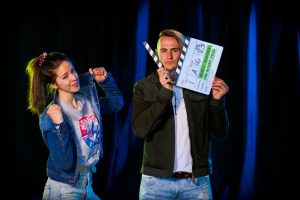 God, Blood and Gasoline
Michelle Beaudoin and Marc-Antoine Jodoin
Monday, October 28 | 1 p. m | Block 5 – Desjardins Afternoon
God, Blood and Gasoline is the fifth short film of the Michelle Beaudoin and Marc-Antoine Jodoin Amos duo. Two years ago, the team founded a video production company called Bojo's Film. Since then, they have scripted, directed and edited more than 50 social media ads and seven short films or video clips. Their first film as Directors, Aperception, was released on the Internet in 2016. This marked the beginning of their career.
« With impressive imagery, the filmmakers transport us into a fantasy world–barren and fierce. »
It doesn't matter who we are– in desperate situations, we all unleash a hidden violence unknown to us, erupting from this darkness (François Bédard) within us. Jane (Véronique Filion) thus finds herself compelled to do some dirty work, from which there is no escape. Music is always at the centrepiece of the creative process of Beaudoin and Jodoin. They also like to use a physical art form, such as a sport, a circus theme or dance to express their story.
*****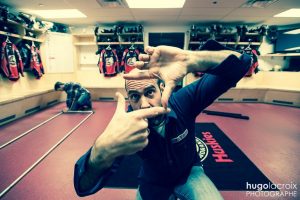 Brothers for life – mémoires d'une saison
Martin Guérin
Monday October 28 | 6.30 p.m. | Block 6 – Desjardins Soirée
Martin Guérin lives and works in Rouyn-Noranda. His first documentary, Bric-à-brac (2003), was about garage sales and his second, Sortir du trou (2007), focuses on the return of singer-miner Réal V. Benoît. He also made a documentary on Muhammad Ali's visit to Abitibi (See Ali 2011) which was widely distributed in Canada and the United States. He has been the recipient of several CALQ and SODEC scholarships and has been working as a filmmaker for the Rouyn-Noranda Huskies of the QMJHL since 2014. His many videos for the Huskies have been viewed more than 300,000 times on various platforms and were screened by the Canadian Museum of History in 2017. Martin Guérin also teaches cinema at Cégep de l'Abitibi-Témiscamingue and at the Université du Québec in Abitibi-Témiscamingue.
« Privileged access behind the scenes of a historic sport conquest »
Brothers for Life – mémoires d'une saison brings back to life the extraordinary season of the Huskies of Rouyn-Noranda from September 2018 to May 2019. This documentary offers an intimate and privileged access to the life of a group with a common goal. We travel back in time to the various stages that marked the historical journey of the Abitibi team.
*****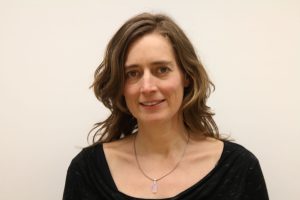 Habiter le mouvement – un récit en 10 chapitres
Beatriz Mediavilla
Tuesday, October 29 | 1 p. m. | Block 5 – Horne Smelter Afternoon
Multidisciplinary artist Beatriz Mediavilla was born in Rouyn-Noranda, where she still lives. She has a bachelor's degree and a master's degree in film studies and taught filmmaking at the Cégep de l'Abitibi-Témiscamingue. At the same time, in 2014, she directed the documentary Danse avec elles. It has screened at various festivals in Montreal, Quebec City, Toronto and Vancouver, but also in Zaragoza, Havana and New York.
« Béatriz Mediavilla offers us a complete work showcasing her passion for dance »
In 2017, Thierry Thieû Niang, a famous French choreographer, goes on tour with Cinédanse to offer intergenerational workshops to non-dancers. Habiter le mouvement is a cinematographic journey in which the rational merges with this great human choreography. Divided into 10 chapters, the
feature film is a poetic and playful reflection on the beauty of everyday gestures that define us as living beings. It is also, in a way, a portrait of Thierry Thieû Niang through his choreographies.
*****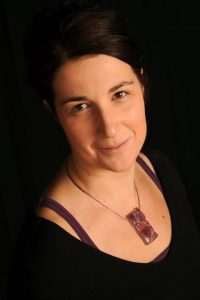 Le défi
Mélissa Major
Wednesday, October 30 | 1 p. m. | Block 9 – Bell Media Afternoon
Melissa Major is the Producer, Director and Founder of Major Productions and produces works with social significance. She has a bachelor's degree in communications, specialization in film, from the Université du Québec À Montréal and been working as a freelance producer since 2002. She recently produced the documentary Habiter le mouvement – un récit en 10 chapitres (2019). From 2012 to 2016, she worked on multiple projects in advertising, corporate, documentary and music video as Production Director at Productions Balbuzard. Le défi is her first feature film.
« Behind the sporting feat, there are men who are driven by a human objective and the whole community that they managed to mobilize »
This documentary paints the portrait of Ian Clermont and his team members who train all year long to participate in an endurance race challenge. They run 105 kilometres in one day. A human look at the paradoxes when it comes to surpassing oneself and self-sacrifice.
– 30 –
Source:
Claudelle Rivard
Louis Dallaire
communication@festivalcinema.ca