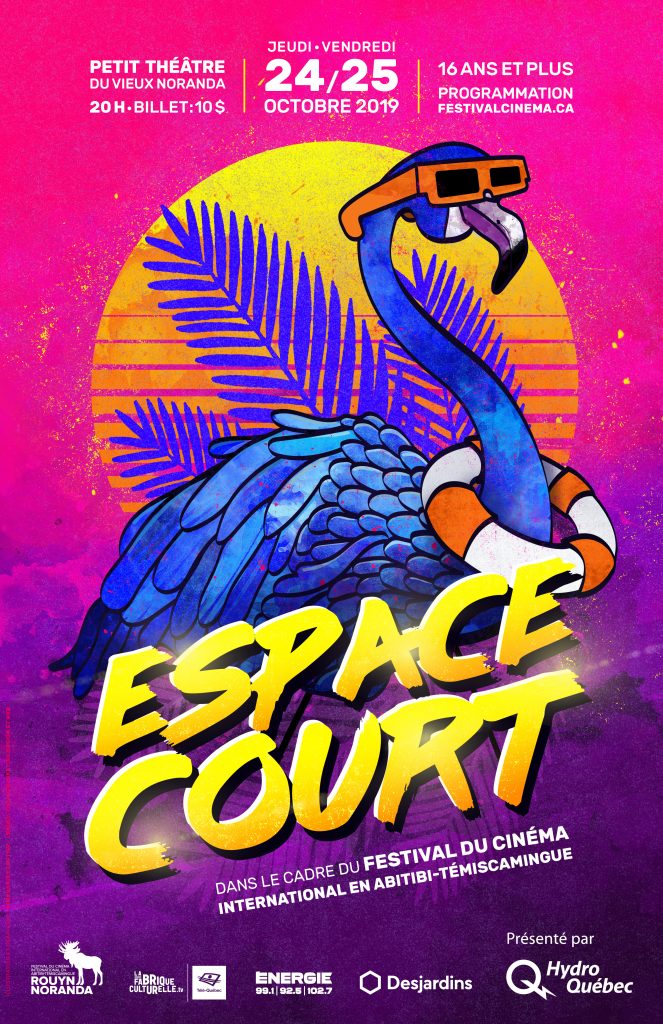 Thursday, October 24 and Friday, October 25, 8 p.m., at the Petit Théâtre du Vieux Noranda
$10 per evening (16 years and over) – $5 for students
For 17 years now, Espace Court has immersed us directly into the Festival world with its two pre-festival evenings featuring increasingly crazy movies. Come visit unprecedented parallel universe at the Petit Théâtre du Vieux Noranda during this colourful event. You will be offered a program full of enthusiastic international short films, highlighting the work of avant-garde creators and precursors of new artistic and social trends.
This year, you will see ACADIANA (Canada), by Samuel Matteau and Yannick Nolin, AINSI SOIT-ELLE (Canada), by Alex Vallée, ALL INCLUSIVE (Finland), by Teemu Nikki, DOCKING (Canada), by Trevor Anderson, ESTIGMA (Spain), by David Velduque, GOODBUY GOLOVIN (Canada), by Mathieu Grimard, JE FINIRAI EN PRISON (Canada), by Alexandre Dostie, JOJO (Canada), by Guillaume Laurin, PIGEON (Canada), by William Mazzoleni, LES ÉLÉPHANTS SERONT CONTENTS (France), by Charlotte Brun, Loïc Frimat, Vincent Labis, Adrien Lannoy, Alice Lepoutre and Lucas Roussel, LIFELIKE (Canada), by Jay Reid, LUZ, UN FILM DE SORCIERES (Canada), by Julie Roy, MÉLOPÉE  (Canada), by Alexis Fortier Gauthier, NEFTA FOOTBALL CLUB (France), by Yves Piat, ROUGHHOUSE (France / United Kingdom), by Jonathan Hogdson, STAY AWAKE, BE READY (Vietnam / Democratic Republic of Korea / United States), by An Pham Thien, THE GIRL WITH TWO HEADS (United Kingdom), by Betzabé García and TRANSFERT (Canada), by Pascal Contamine and Martin Desgagné.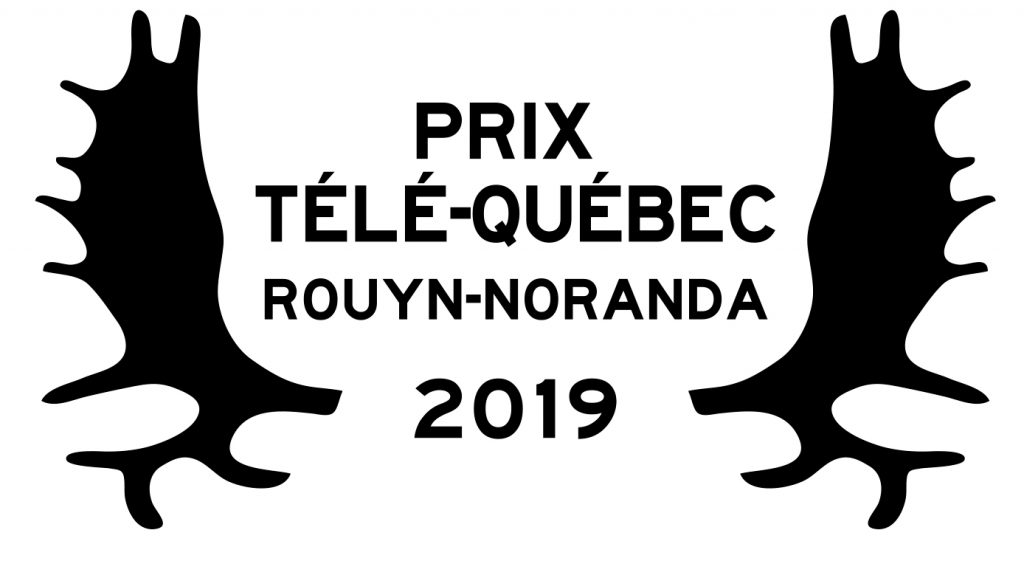 The Prix Télé-Québec, accompanied by a $1,000 grant, will be presented at the closing night of Espace Court on Friday, October 25, to the Quebec film that was the most popular with the public. All new awards will be presented this year thanks to the Festival's alliance with Prends ça court. A professional jury composed of Jean-Simon Leduc, Rose-Marie Perreault and Béatriz Mediavilla will reward outstanding Quebec short films for their technical and artistic qualities.
Presented in collaboration with Télé-Québec / La Fabrique culturelle, Énergie and Le Petit Théâtre du Vieux Noranda.